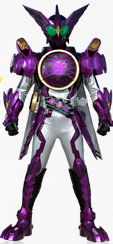 About Me
I'm a huge fan of Power Rangers and Super Sentai, though now more into Sentai. I have seen about 90% of the episodes of Power Rangers (in total) and every Sentai season (in full) from Tokusou Sentai Dekaranger

up through Zyuden Sentai Kyoryuger

. I have seen snippets of older Sentai as well. I go to school full-time and often play video games in my spare time. I love to help out around the wiki because I want to see it improve and be the best wiki it can be. I also run a Facebook group dedicated to Japanese Media, but which primarily focuses on Tokusatsu. Interested in joining? Click here to join!
My contributions
Editing Notes
Admin Toolbox
My Favorite Pages
Community content is available under
CC-BY-SA
unless otherwise noted.