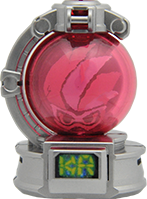 Born: 2002
What's up! Thank you for visiting my small corner of the Kamen Rider Wiki. I started 2017, and have been having fun here ever since.
I do not post notes that condemn or bully other users whenever I edit, (if I did so unintentionally, I'm sorry in advance) and if I erase something from a page, it is usually by accident unless I have put up a note as to why.
I have a strange obsession with recording "Design" features on collectible items, henshin devices, weapons, etc. before TV Asahi deletes their websites containing all their information. I once slacked off while putting up information for Gaim's weapons and henshin devices, leaving TV Asahi to delete their Gaim page before I was able to finish, and leaving me to regret it ever since.
After discovering that the Wayback Machine has archived multiple pages of previous Kamen Rider websites, however, I have embarked on a quest to retrieve previously thought to be lost information and place it here on the wiki, where people can conveniently access them. Imagine my joy when I found Gaim pages. Then I discovered that they were compiling a page of 'past assets' into a "Kamen Rider Picture Book"[1], well, I think my heart palpitated for a few seconds or something.
Other than that, feel free to put up some notes or something on my Message Wall, whether it be questions or complaints. If I don't answer, I'm probably busy, don't want to answer, or have somehow met an untimely and unfortunate fate (either death or imprisonment from false accusations).
Fun fact: Some person on Twitter asked Tetsuya Iwanaga where does Genm's gear go when he's not using it. Iwanaga replied that he shoved it up his (ahem)[2].
Links
Community content is available under
CC-BY-SA
unless otherwise noted.