Ahh For Me First Time I Joined In Kamen Rider Wikia To Fun For Editing The Biographies & Currents. Thats why is also part of my Exercise In Learning to be A Good Obtain As A Programmer & Coffee-Maker. By The Way My True Name Is Kevin Paul R. Niones A Filipino Citizen In The US Country Stayed At My Vacation House In Worcester Massachusetts & Ive A Original Home In Dumoy, Talomo, Davao City, Philippines.
My Favorite Hobbies
Playing Guitar, Bass, Vocals, Playing Some Gig With My Band, Making A Blogpage, Editing Some Wikia, Playing Computer Games Like 2K12 & Saboteur, Singing, Love A Good Bonding With My Teachers, Priests & Head Superiors, Working To My House Together With My Family, Loving Relationships Between My Parents & Sister. Good Habit Gig With My Friends & Attend A Church English Mass Afternoon Ch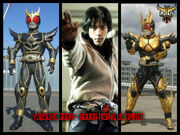 oir Every Sunday, ETC.
My Favorite Pages
Community content is available under
CC-BY-SA
unless otherwise noted.