Doctor Strange in The Multiverse o Madness - The Loop
Play Sound
For the character in Kamen Rider Spirits, see Eisuke Mikage.
For the god in the Kamen Rider Spirits manga, see Tsukuyomi (ZX).
Tsukuyomi (ツクヨミ, Tsukuyomi) is an amnesiac 18-year-old young woman[1] who initially had no memory of her past before discovering her true heritage as a princess named Alpina (アルピナ, Arupina). Stranded in a different timeline with her memories erased by her older brother Swartz, she joins the Resistance and unknowingly acquires a Ridewatch that would allow her to become Kamen Rider Tsukuyomi (仮面ライダーツクヨミ, Kamen Raidā Tsukuyomi). In an effort to change her apocalyptic future, she travels to 2018 with Black Woz and Geiz Myokoin in an attempt to guide Sougo Tokiwa away from his fate as Ohma Zi-O.
After Sougo rewrote the timeline, Tsukuyomi was revived and is currently living in 2018 with the name Alpina Tsukuyomi (月読 有日菜, Tsukuyomi Arupina)[2]
History
Background
Alpina is a resident from an alternate timeline where she and her older brother Swartz were members of a royal family with temporal abilities. However, after Alpina was chosen to succeed the throne over her brother, Swartz erased had her memories and left her stranded in Ohma Zi-O's timeline, where she was found by the Resistance and given the code name "Tsukuyomi", which she kept for the next ten years.
During one of the Resistance's battles, she encounters the past version of Sougo Tokiwa, who slips a blank Ridewatch into Tsukuyomi's pocket. After Ohma Zi-O wipes out a number of Resistance members, Tsukuyomi was saved after her captain pushed her to a trench. As Geiz Myokoin became motivated to travel to the past to kill Ohma Zi-O in 2018, Tsukuyomi who follows him to observe Sougo Tokiwa's actions.
Traveling to the Past
Using her Time Mazine, Tsukuyomi rescues Sougo Tokiwa of 2018 from Geiz and hid across different time periods. She revealed to him that in the distant future, Sougo will become the most evil and despised demon king in all of history. Despite her attempts, she is unable to prevent Sougo's transformation into Kamen Rider Zi-O and is hesitant to trust him. But after observing more his actions, Tsukuyomi doesn't believe he really could become Ohma Zi-O, much to the disagreement of Geiz who is more confrontational towards Sougo.
Despite not wanting to harm the Sougo of the past for his future actions, Geiz and Tsukuyomi learnt the Time Jackers have arrived in the era and aiming to replace Ohma Zi-O using the Another Riders. The pair questioned how the good-natured Sougo Tokiwa became the villainous Ohma Zi-O, opting to observe him by moving in Sougo's residence and disguising themselves as students in his school. Although Sougo tried to get into his good graces, Tsukuyomi easily gotten along with him compared to Geiz. Tsukuyomi would assist the both of them to combat the Another Riders, while uncovering each host's motivations and modus operandi.
One day as the Dai Mazines have arisen at the city, Ohma Zi-O's servant Kasshine arrives from the future to kill Tsukuyomi and Geiz to "protect" Sougo. Following Tsukasa Kadoya's intervention, Tsukuyomi accompanied Sougo as he is brought to the year 2068 to meet Ohma Zi-O. Their meeting had traumatized Sougo to the point of having his Ziku-Driver destroyed when they returned to the present. Despite completing their mission, Tsukuyomi and Geiz decided to stay and they motivate a forlorn Sougo to pursue being the "greatest and kindest Demon King". However, the decision for Sougo to temporarily give up the Ziku-Driver began to diverge the timeline to new outcomes.
The Demon King Conspiracy
After the new year had begun, the group uncovers that the Time Jackers are creating Another Riders based on the future Kamen Riders that have yet to exist. Upon the arrival of a second Woz, referred to as White Woz, the group would discover that the timeline has diverged to a potential timeline where Geiz defeats Ohma Zi-O and became a "savior". Meanwhile, White Woz to recover the powers of the Future Riders as Kamen Rider Woz.
While on the pursuit against the elusive Another Another Ryuga, Geiz was accidentally killed in an attempt to attack their adversary. This moment was reversed when Sougo had evolved into Kamen Rider Zi-O II, granting him the power to rewind time. However, this new evolution became concerning to Tsukuyomi as what Sougo has acquired is similar to that of Ohma Zi-O. Becoming more and more afraid of Sougo, Tsukuyomi turns on him and allies herself with White Woz as she expressed fear that Sougo will become Ohma Zi-O.
During the emergence of Another Zi-O, Tsukuyomi began investigating Sougo's past after discovering a link between him and Hiryu Kakogawa. She attended a bus in 2009 as a passenger and discovers Swartz sabotaging the bus. As she tries to stop him, Swartz teleports away with the children. Tsukuyomi managed to escape thanks to Tsukasa Kadoya before the bus exploded and killed all the adults. Geiz, having witnessed the bus crashing, misinterpreted the events as Tsukuyomi killing a young Sougo, causing him resolved to become GeizRevive. Having witnessing the young Sougo's trial as he survives an alternate timeline of a city under attack. Tsukuyomi rushes back to 2018 where she reunites with Sougo and Geiz.
Tsukuyomi managed to find peace with Sougo and understood the conspiracy behind his kingship. With Oma's Day was vast approaching, Sougo brings Geiz and Woz together as they strived to create a new future together. This allows Zi-O merges with Geiz and Woz to become Kamen Rider Zi-OTrinity and were able to save the world. Although Sougo had not become the demonic tyrant on the event, they have so far yet to avert Ohma Zi-O's rule.
Rediscovering Her Past
Tsukuyomi continued to assist Sougo after being tasked to collected the six Ridewatches, as it could help him defeat Ohma Zi-O. The group embarks to meet with the previous Kamen Riders to prove themselves worthy in inheriting their powers. In the process, the Time Jackers have begun creating Another Riders in the present in an attempt to prevent Zi-O from growing stronger.
The group would additionally become aware of Tsukuyomi's sudden temporal abilities and how she had no memories of her childhood past. After meeting with Tsukasa Kadoya, who notices time and space is being distorted following Kamen Rider Ginga's presence, Tsukuyomi ventured to the year 2058 with Tsukasa and encounters her younger self with her older brother. Although Tsukuyomi and Tsukasa were forced back to 2019 by Swartz, he discreetly remarks how far his sister's powers are growing, confirming that they are siblings.
Eventually, Sougo managed to complete the collection of twenty Heisei Ridewatches, resulting in the birth of Kamen Rider GrandZi-O, having obtained the power to finally prevail in building a new future together.
The Royal Connection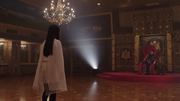 Sometime after Sougo acquired the power of GrandZi-O, the timeline became altered by the appearance of Another Zi-O II, causing Tsukuyomi and Geiz had lost every memory of their time with Sougo. While Sougo manages to get through to the pair, Swartz has Tsukuyomi captured where he finally reveals they are siblings. Tsukuyomi learns of her heritage to manipulate time and how her powers exceeded Swartz. While Swartz tried to take her powers away, an undercover Woz rescues her. Following Another Zi-O II's defeat, the world was returned to normal and restored Geiz and Tsukuyomi's memories in the process, while imparted with her relation with Swartz.
Tsukuyomi still had lost a majority of her powers from Swartz as he absorbed nearly all of it. One day, Geiz and Tsukuyomi are visited by Kamen Rider Aqua, Michal Minato, who arrived from the future to take both of them home. She learned from Michal that her real name is "Alpina" and their efforts will be fruitless because Sougo will become Ohma Zi-O because of them. As Swartz made his presence known as Another Decade, he displayed his ability to summon Dark Riders from different timelines, only to be stopped by the Kamen Riders for the time being.
As Swartz grew stronger as Another Decade, elements related to the previous Heisei Riders began to surface, and monsters began spawning all over the city. She accompanied Sougo in uncovering Swartz's true agenda to gather the twenty Kamen Riders' powers from each dimension and create a new world. Tsukuyomi participates in to Tsukasa's plan to destroy his world but save the people in it. As part of their plan, Tsukuyomi would be made into a Kamen Rider to link Sougo and Tsukuyomi's worlds to transfer the residents to her world. However, in a surprise turn of events, she would seemingly betray the heroes for Swartz's servitude.
Death
Tsukuyomi bowed down to her older brother Swartz, serving under him as her king. While the Kamen Riders tried to defend the city from the monsters, she warned that the world's destruction is imminent. After Geiz's death and Sougo transformation into Ohma Zi-O, Tsukuyomi landed a blow on Another Decade from behind, revealing he plan to attack her brother while distracted. However, Swartz retaliated by obliterating Kamen Rider Tsukuyomi, angering Ohma Zi-O to vanquish Another Decade. As Tsukuyomi expressed good wishes to Sougo, her spirit faded away in peace. Afterwards, Sougo accesses his powers to rewrite the world's history to ensure he'll become king with his friends. Tsukuyomi's timeline is erased as the world and reintergrated with Sougo's timeline.
New Timeline
In the new timeline, Tsukuyomi, Geiz, Heure, and Ora were restored as ordinary people attending Hikarigamori High School in September 2018 with Sougo. Now renamed Alpina Tsukuyomi, she throws Geiz on his back in retaliation for doing it to Sougo first. Everyone began to running to school, rush to school in joy in this new brighter world.
Other Events
A powerful Time Jacker named Tid appears and creates two powerful warriors, Another Double and Another Den-O and orders them to pursue a young boy named Shingo. Tsukuyomi became affected by the changes and became a normal high school girl, having now lost her memories. After being brought back to his reality, She joined Sougo back to Ataru Hisanaga's reality to stop Tid from erasing the history of the Heisei Kamen Riders, participating in the fight by piloting the Time Mazine.
NOTE: The following events take place in an alternate timeline following episode 43
Main article: Tsukuyomi/Over Quartzer
In an alternate timeline, Tsukuyomi would travel back in time with Sougo, Geiz, and Woz under the request of Go Shijima and Krim Steinbelt to protect Krim's ancestor from being killed. In 1575, she would then help protect Nobunaga and Clara Steinbelt from being attacked by Kamen Rider Zonjis and Kamen Rider Zamonas.
NOTE: The following events take place in an alternate timeline after the events of Over Quartzer
Following the end of the Quartzer crisis, Tsukuyomi is affected by Hiryu Kakogawa into becoming a Queen and served by her own zealous follower, Red Woz. She was on a quest to collect the Showa Era Riders' Ridewatches. However, her memories were able to be restored and despite being confused on how she gained Kamen Rider powers, Tsukuyomi learned that there was a branched timeline where she did become a Kamen Rider. Tsukuyomi joins with Sougo, Geiz, and Woz to put a stop to Hiryu's goals and defeat his Another Rider army.
Continued after Ohma Zi-O seperating the timelines back to normal, the Time Jacker Finis managed to alter Kamen Rider Zero-One's timeline, forcing Tsukuyomi to regain her sealed memories. She and her allies were summoned to a world overrun by Humagears and works together with Aruto Hiden to figure out the time distortions. It was revealed to be Finis' scheme to draw Sougo out and take part of his powers to become Another 1. Tsukuyomi joins with the Human Resistance with Geiz and Woz in the Hiden Intelligence raid, feeling a sense of deja vu over the similarites of their previous life. Kamen Rider Tsukuyomi joined with Geiz and Woz to drive Horobi and Jin away. After Zi-O and Zero-One restored Zero-One's history back to normal, Sougo sealed the memories of everyone of the following events.
Continued after Ohma Zi-O seperating the timelines back to normal, Alpina Tsukuyomi appeared to have a normal life with his friends Sougo Tokiwa and Keito "Geiz" Myokoin. She was a studious honor roll student and tried to mediate Sougo and Geiz in check similar to how she acted in previous timeline. Tsukuyomi would also help Geiz find a future occupation after he was injured in a judo match. Being granted with her personal Ridewatch, Tsukuyomi transformed Kamen Rider Tsukuyomi and fought with Sougo, Tsukuyomi, and Woz to fight Another Diend and his Kasshine army.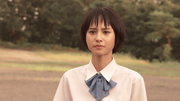 When Hikarigamori High School was brought into an alternate dimension, Tsukuyomi's classmates were trapped in this new realm which is surrounded by Elementary Inves. However, she wasn't in school as she was late for class prior and as she is in the unfamiliar world, she is lost trying to figure out her way to the school. She managed to get through the Elementary Inves by fighting them as Kamen Rider Tsukuyomi.
Tsukuyomi eventually found a lost boy who she brought along to accompany her. She noticed the boy was amnesiac, having no memories of his past and name. Tsukuyomi decided to call him "Sougo" in the meantime, as she thought he was a nice boy like the friend she named after.
However, the boy turned about to be an alternate counterpart of Sougo Tokiwa, responsible for merging several worlds with six Sougo Tokiwas into one. As the little boy transformed into Ohma Zi-O and began wrecking havoc, Tsukuyomi begged him to stop his madness. As he tried to finish off Sougo, Ohma Zi-O began to recollect his good times with Tsukuyomi which led to his defeat and subsequent death. Tsukuyomi joined with Sougo and Geiz as they return back to their normal lives in Hikarigamori High School.
Video Game Appearances
Kamen Rider Battle: Ganbarizing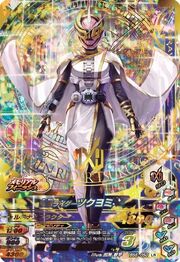 Kamen Rider Tsukuyomi is a playable character in Kamen Rider Battle: Ganbarizing.
Kamen Rider Buttobasoul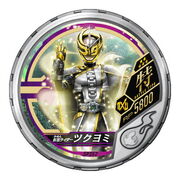 Kamen Rider Tsukuyomi is a playable character with other Kamen Rider of Showa Heisei and Reiwa in Kamen Rider Buttobasoul.
Personality
Tsukuyomi is a no-nonsense individual and shares relatively the same goals as Geiz, though she is prone to stopping Sougo from becoming Ohma Zi-O by not having him transform, as opposed to Geiz's idea of outright killing him. Her conviction to her ideals is great enough that she would save Sougo from Geiz when the latter attempts to kill him. After hearing Sougo's conviction of wanting to become a good king, Tsukuyomi began to trust him as she found almost no evidence that Sougo would eventually become Ohma Zi-O. However that conviction faltered slightly when Sougo acquired Zi-O II, which caused Tsukuyomi to become paranoid and begin to believe that Sougo could in fact become Ohma Zi-O. She sides with White Woz in an attempt to stop him, though she eventually defended young Sougo in 2009 from Swartz and realized the future could indeed be changed.
When Tsukuyomi discovers her temporal abilities, she became shocked and horrified over this fact, but was later able to accept for who she was now, rather than who she was before.
She is also shown to appreciate different kinds of foods, such as Shouichi's cooking and sweets, although according to Geiz, she has a preference for really spicy items.
Powers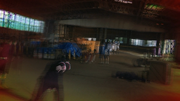 Temporal Freezing: As a member of the same royal family as Swartz's, Tsukuyomi shares the Time Jackers' ability to freeze time. Her ability is powerful enough to even freeze Swartz himself, something that both Heure and Ora cannot do as they have weaker versions given to them by the former. After learning to accept herself for what she was, she is able to control her ability at will, having used it to save innocent civilians from being crushed by falling debris and allowing allies to move within the confines of her time freezing. This ability may or may not be inherited. In the altered timeline, Tsukuyomi is fully aware of her powers and is able to use it to the best of its ability, though it can be easily canceled out by other Time Jackers.
Power Absorption: Much like Swartz, Tsukuyomi can absorb time manipulation powers from any person who possesses them. She used this to try and drain all of Swartz's powers but failed, only managing to retrieve a small fraction of her powers.
Energy Blade: Tsukuyomi could manifest a white energy blade from her hand for offensive purposes. She first manifests this blade when she stabs Swartz at his back before she is, in turn, killed by her brother.
Energy Redirect: In Kamen Rider: Reiwa The First Generation, Kamen Rider Tsukuyomi catches blasts from the Battle Magia with her hands and fires them back with her own energy.
Kamen Rider Tsukuyomi
Like Zi-O and Geiz before her, Tsukuyomi transforms by inserting the Tsukuyomi Ridewatch into the right-hand side of the Ziku-Driver and spinning the Driver 360 degrees.
Tsukuyomi's ending theme is entitled "Tsuki no Michiru Toki".
Kamen Rider Tsukuyomi

"Rider Time! (Elegant electronic music) Kamen~ Ri~der~ Tsuku~yomi! Tsu-ku-yo-mi!"
―Transformation announcement[src]
Rider Statistics
Ability Parameters
By inserting the Tsukuyomi Ridewatch into the Ziku-Driver, Tsukuyomi transforms into Kamen Rider Tsukuyomi (仮面ライダーツクヨミ, Kamen Raidā Tsukuyomi). Her base form's visor reads "Rider" (ライダー, Raidā) in katakana.
In this form, all of Tsukuyomi's stats surpass Zi-O, Geiz, and Woz in their standard form (even surpassing Zi-O II). However, she is still weak compared to Zi-OTrinity and both forms of GeizRevive.
Tsukuyomi is able to conjure the Luminous Fractor, an energy/light sword as a personal weapon. She is also able to absorb and convert the residual energy from other Riders' attacks into an energy ball and redirect it towards other opponents as an attack.
Kamen Rider Tsukuyomi consists of the following parts:
Caliber Q (

キャリバーQ

,

Kyaribā Q

) - The helmet. 'Q' stands for 'Queen'.

Clock Blade Q (

Kurokku Burēdo Q

) - The clock hands. They are data collecting devices. The long hand, Baryon Hand M (

バリオンハンドM

,

Barion Hando M

) predicts temporal information, such as enemy timing, while the short hand, Meson Hand H (

メソンハンドH

,

Meson Hando H

) measures spatial information, such as the distance between Tsukuyomi and the enemy as well as landing points of finishers.
Luna Signal (

ルナシグナル

,

Runa Shigunaru

) - The circular section where the two Clock Blades meet. It feeds gathered information to Tsukuyomi, derive optimum solution to problems, and adjust internal systems of Tsukuyomi.
Indication Crescent (

インジケーションクレッセント

,

Injikēshon Kuressento

) - The visor which spells out "Rider". Sensors with a 270° viewing angle is built into the compound eye.
Kamen Dial (

カメンダイアル

,

Kamen Daiaru

, lit. 'Mask Dial') - Tsukuyomi's faceplate. It is a multilayer structure using a special metal High-class Graphenium (

ハイクラスグラフェニウム

,

Hai Kurasu Gurafeniumu

), and features a beautiful gloss feeling.
Orb Bezel (

オーブベゼル

,

Ōbu Bezeru

) - The gold frame surrounding the face. The special metal Shunt Graphenium (

シャントグラフェニウム

,

Shanto Gurafeniumu

), which maintains rigidity and is highly flexible, makes it easy to receive and release shock.
Core Ryūzu (

コアリューズ

,

Koa Ryūzu

, lit. 'Core Crown') - The 'button' on Tsukuyomi*'s left cheek. It is an information management unit that stores combat data.

Bright Tecter (

ブライトテクター

,

Buraito Tekutā

) - Tsukuyomi's chest and shoulder armor. It is made of the ultra-light Artemium (

アルテミウム

,

Arutemiumu

) armor and is 800 times stronger than steel.
Luna Robe (

ルナローブ

,

Runa Rōbu

) - By generating a special energy field, it wraps all kinds of shocks and functions as a shield to protect the user during transformation.
Mid Band Liner: Serenade (

ミッドバンドライナー・セレナーデ

,

Middo Bando Rainā: Serenāde

) - The silver band that runs vertically across Tsukuyomi's torso, it connects the Ziku Driver to the head, converting energy made by the Driver into bioenergy. It is very small in size and is light weight.
Noble Adjustrike Suit (

ノーブルアジャストライクスーツ

,

Nōburu Ajasutoraiku Sūtsu

) - Tsukuyomi's bodysuit. In order to optimize the action during the attack, it performs a partial change of shape, such as expansion and contraction hardening, it also allows the behavior that far exceeds the physical ability of the wearer.
Time Serenity Arm (

タイムセレニティアーム

,

Taimu Sereniti Āmu

) - The arms. The built-in Lead Nanotube Muscle (

リードナノチューブ筋

,

Rīdo Nanochūbu-kin

) that covers the entire arm gives a tremendous arm strength and supple motility.
Sona Mature Band (

ソナマチュアバンド

,

Sona Machua Bando

) - The control device in Tsukuyomi's left hand. They are placed on each part of the body control the ability of Tsukuyomi, to reduce the burden on the body due to the immense power.
Tsukuyomi Leap Hand (

ツクヨミリープハンド

,

Tsukuyomi Rīpu Hando

) - The hands, covering the fingers and the backhand with Shunt Graphenium. Additionally, it is possible to generate a light blade Luminous Fractor (

ルミナスフラクター

,

Ruminasu Furakutā

) by highly converging bio-energy on the whole.
Loin Crosser (

ロインクロッサー

,

Roin Kurossā

) - The armor that protects Tsukuyomi's waist. The armor material Artemium reproduces the traditional design handed down to the royal family.
Phase Dress (

フェイズドレス

,

Feizu Doresu

) - The dress. It has a function of reducing by dissipating the kinetic energy of the received impact by phase transition.
Time Serenity Leg (

タイムセレニティレッグ

,

Taimu Sereniti Reggu

) - The legs. The built-in Lead Nanotube Muscle that covers the entire legs gives extraordinary leg strength and supple mobility.
Tsukuyomi Leap Heel (

ツクヨミリープヒール

,

Tsukuyomi Rīpu Heel

) - The shoes. It increases the jump force by the action of anti-gravity sole.Advanced metal armor Artemium Bite (

アルテミウムバイト

,

Arutemiumu Baito

) increases the destructive power when kicking.
Sona Count Pad (

ソナカウントパッド

,

Sona Kaunto Paddo

) - Tsukuyomi's collection devices; it is installed in various parts of the body and instantaneously measures the received impact and information on the object and sends it to the Luna Signal.
This form's finisher is Time Jack (タイムジャック, Taimu Jakku), which has two variations:
Tsukuyomi levitates into the air as a crescent moon appears behind her and covers her leg in light yellow energy. She then drops down for a kick surrounded by a light yellow energy spiral.
While on the ground, Tsukuyomi charges her leg with sparkling golden energy and delivers an upward kick to a jumping enemy.
Appearances:
Zi-O
Episodes
48
-
49
,
Reiwa The First Generation
,
Kamen Rider Zi-O NEXT TIME: Geiz, Majesty
,
Rider Time: Kamen Rider Zi-O VS Decade -7 of Zi-O!-
Episodes
1
,
3
Kamen Rider Tsukuyomi
"Rider Time! Kamen Rider~"
―Transformation announcement[src]
By inserting an unnamed Ridewatch into the Ziku-Driver, Tsukuyomi transforms into Kamen Rider Tsukuyomi (仮面ライダーツクヨミ, Kamen Raidā Tsukuyomi), but with a different appearance.
Judging from the Ridewatch, the visor reads TSUKU in English.
This form is exclusive to
Supplementary Plan Forever (Part I)
.
Equipment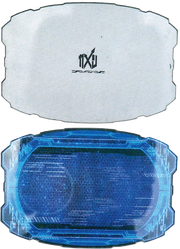 Devices
Ziku Driver - Transformation device
Tsukuyomi Ridewatch - Transformation trinket
Ridewatch Holder- Strap for carrying Ridewatches. Unlike other Riders, she has only one Holder as compared to two.
Unnamed tablet -Tsukuyomi's tablet contains knowledge of future events from archived news articles in 2068 as well as connecting to the internet of the present day for information. On one occasion, the tablet was shown to be able to materialize objects such as money for use in other time periods.
Weapons
Luminous Fractor - Kamen Rider Tsukuyomi's personal weapon, which appeared to be fully constituted of solidified light.
Vehicles
Relationships
Friends
Allies
Legend Riders

Tsukasa Kadoya/Kamen Rider Decade: Tsukuyomi was saved by Tsukasa during the bus accident in 2009. They both learn the whole truth about Sougo's past and Tsukasa himself explained his motives to Tsukuyomi. Thanks to the knowledge, Tsukuyomi regained her faith in Sougo. He also helped her discover her past.
Shoichi Tsugami/Kamen Rider Agito: Tsukuyomi met Shouichi while she isolated herself from her fellow 9 5 DO members due to her newfound ability to freeze time and her unknown past due to her amnesia, something Shouichi could relate to. Thanks to Shouichi's wisdom, Tsukuyomi regains her self confidence and masters her ability.
Enemies
White Woz: After Sougo became Zi-O II, Tsukuyomi chose to side with White Woz in order to change the future until she learned the truth of Sougo's past and being informed by Tsukasa Kadoya that the future could be changed.
Behind the Scenes
Portrayal
Tsukuyomi is portrayed by Shieri Ohata (大幡 しえり, Ohata Shieri). As Kamen Rider Tsukuyomi, her suit actress is Natsumi Sano (佐野 夏未, Sano Natsumi).
Etymology
Tsukuyomi comes from the moon god Tsukuyomi-no-Mikoto of the Shinto religion and Japanese myth. Her real name is named after Alpina Watches, a watch manufacturer located in Switzerland. Alpina is also a name of a species of a white moth (Eudonia alpina) which fits her dress.
While the prime versions of her used the katakana spellings of her name, she goes by the Kanji spellings after Sougo's rewriting of the timeline.
Conception
Notes
During Kamen Rider Tsukuyomi's first gag-appearance, her Ridewatch and the supposed Rider form's visor had "Tsuku" written in English (or Romaji). However, when the Ridewatch and the form made its debut official canon appearance in Episode 48, her visor actually had the katakana for "Rider" instead.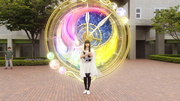 Her background during the transformation is based on an astrolabe.
The clock hands on her helmet read 2:00. "Two" is read in Japanized-English as "ツー, tsū".
Tsukuyomi was originally planned to be Sougo's daughter.[4]
Dub names
In the Korean dub of Kamen Rider Zi-O, which aired in South Korea, Tsukuyomi is renamed Selene (셀레네 sellene), while her Rider designation is Masked Rider Selene (가면라이더 셀레네 Gamyeon Raideo sellene).
Appearances
References