Wiki Targeted (Entertainment)
Play Sound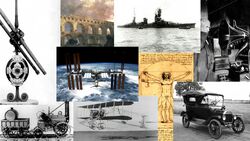 This article is a timeline of events in the Kamen Rider Series. However due to the franchise's vast 50+ years of history spanning through many storylines throughout many worlds and universes, not all information is listed. Thus, contradictions to the timeline and writing mistakes by show-runners may happen.
Ancient History
Recent History (pre-1971)
During Kamen Rider
1971
Kamen Rider
Other Events
1972
Kamen Rider
Other Events
1973
Kamen Rider
V3
Shiro Kazami watches in horror as his family is killed right in front of him by Destron's Hasami Jaguar. Before he is about to be killed himself, the Double Riders Ichigo and Nigo burst in to save him. Angry at what has happened, he begs the Riders to make him a cyborg too so that he can have his revenge. Hongo and Hayato refuse stating that he will never be truly human again and that fighting for revenge is meaningless. During a stakeout at a Destron base, the Double Riders fall into a trap set by the Great Leader who reveals he survived his last encounter with them and uses an "anti-cyborg ray" to kill the Riders. Seeing Hongo and Hayato suffering, Kazami leaps into the path of the beam saving them. Wounded and dying, the Riders have no choice but to grant Kazami's wish to become a cyborg and thus Kamen Rider V3 is born. 「Rider No. 3: His Name is V3!」
Other Events
1974
V3
X
Robotics scientist Keitaro Jin and his son Keisuke become caught up in the campaign of terror by an evil organization known as "G.O.D.". They are attacked and the professor's technology is stolen, but before Keitaro dies, he is able to perform surgery on his son. With the last of his robotics technology, he transforms his son into "Kamen Rider X". To avenge his father's death and ensure the safety of the entire world, Keisuke uses this technology as he battles the monstrous minions of G.O.D. 「X-X-X-Rider is Born!!」
Amazon
Amazon's idyllic existence is cut short when Golgos, the Jyumenki, massacres his village, slaughtering everyone except himself in search for the powerful "GiGi Armlet", which gives the bearer fantastic power. Elder Bago, last of the Incas, gives the GiGi Armlet to Amazon for safekeeping while using his knowledge of Incan science and magic to perform a mystical "operation" on Daisuke, transforming him into the powerful "Kamen Rider Amazon" before he dies. Amazon goes to Japan to defend it from Golgos and his evil organization, Gedon. 「Man or Beast? The Cool Guy Who Came From the Jungle!」
Amazon meets the ally of the first five Kamen Riders, Tobee Tachibana. 「The Strong, Naked, Fast Guy!」
Tachibana helps Amazon overcome his fear of motorcycles while designing his own machine, the Jungler. 「Run! The Raging Jungler」
Amazon saves and befriends Mogura the Mole Beastman who had been left to die by Gedon for failing to kill Amazon. 「The Weirdo Who Came From Underground!!」
Other Events
1975
Amazon
Stronger
Pro American football athlete and college student Shigeru Jo learns of the murder of a close friend by Black Satan. He feints allegiance to them to undergo remodeling into a cyborg to enact his revenge against the organization. Once his enhancements are complete, he breaks out of the Black Satan base and frees a young woman named Yuriko Misaki, whom he allies with in the fight against Black Satan. The two become Kamen Rider Stronger and Electro Human Wave Tackle and begin their campaign of stopping Black Satan's evil schemes. 「I am the Electric Human Stronger!!」
Yuriko Misaki dies battling Dr. Kate as Tackle 「Goodbye, Tackle! Her Last Activity!!」
Other Events
1976
Other Events
1977
1978
Kamen Rider V3 battles the battalion of Baron Iron Mask in Europe while Kamen Rider Amazon continues his battle against the Jyumenki in the Amazon. 「 J.A.K.Q. vs. Gorenger」
Makoto Hikawa, who will later become Kamen Rider G3, is born. 「Kamen Rider Agito」
Ren Akiyama, who will later become Kamen Rider Knight, is born. 「Kamen Rider Ryuki」
Miyuki Tezuka, who will later become Kamen Rider Raia, is born. 「Kamen Rider Ryuki」
Reiko Momoi is born. 「Kamen Rider Ryuki」
Itsuro Takuma, who will later become Centipede Orphnoch and Kamen Rider Faiz, is born. 「Kamen Rider 555」
Yoshimasa Morishita, who will later become Armadillo Orphnoch, is born. 「Kamen Rider 555」
January 9th: Keisuke Okamura, who will later become the leader of Neo Shade, is born. 「Final Story (Special Edition): The Case of Ghost」
1979
Skyrider
Other Events
1980
Skyrider
Super-1
NASA's International Space Development Program begins testing "Project S-1", a new cybernetic system that will allow human astronauts to survive and explore deep space without the need of regular spacesuits. Using astronaut trainee Kazuya Oki as the test subject, the scientists, supervised by Professor Henry, convert him into a cyborg and run field tests on his equipment such as the Five Hands. However, a spy from the extraterrestrial Dogma Kingdom observes these events and kidnaps Professor Henry in the hopes of him developing the Super-1 technology into a weapon. Henry refuses and the spy reveals himself as Fire Kong and proceeds to destroy the NASA facility and kill all the scientists. Professor Henry helps Kazuya escape using the V-Machine but is killed in the process as the building collapses and explodes. Kazuya's remote system is destroyed in the process and he cannot figure out how to activate his cybernetics to transform. After returning to Japan and undergoing intense martial arts training under Master Genkai, Kazuya finally transforms into Kamen Rider Super-1. 「The Remodeled Human's Great Transformation for the Planet」
December 5th:

Uno Hirokuchi

is arrested by

Dogma Police

for building his house on land they have claimed and sentenced to execution alongside his family. 「Fight, Kazuya! Dogma's Trial of Death」
Other Events
1981
Super-1
Other Events
At age 6, Yusuke Godai loses

his father

when he is killed while working in Afghanistan. 「Smile」
January 21st: Ryo Ashihara, who will later become Kamen Rider Gills, is born. 「Footsteps of Destruction」
Jun Shibaura, who will later become Kamen Rider Gai, is born. 「Card of Destiny」
Mitsuru Sano, who will later become Kamen Rider Imperer, is born. 「The Twentieth Birthday」
Kotaro Shirai is born. 「Kamen Rider Blade」
1982
1983
1984
Aircraft pilot Ryo Murasame takes his sister out on a ride along the Amazon when they were shot down by a UFO. They survive, captured by Badan Empire with his sister killed while Ryo became the Combat-Roid known as ZX. His memory is erased by the Badan Empire and he works as their agent of evil. This does not last long as an accident occurs which causes Ryō to regain his memory and escapes Badan. A year later, Ryō begins his attack on Badan as they finish the preparations on their doomsday weapon: the Spacetime Rupture System. However, a coordinated attack by the Kamen Riders disables the

Badanium-84

supplies needed for Space System to work. When Ryō arrives, he thinks Kamen Rider V3, Riderman and Kamen Rider Super-1 are enemies until they get him to listen as only one truck full of Badancium makes it to the Badan's base run by Kurayami Taishi. After being shown a video detailing the history of Kamen Riders 1 to Super-1, Ryō is amazed that there are others like them before joining the Kamen Riders in raiding the base. However, he encounters his former comrade Eisuke Mikage who forces him to fight as Tiger Roid. After being forced to kill his friend, ZX joins the Kamen Riders as they battle not only Kurayami Taishi and the Combat Roids, but also monsters from the previous organizations. When Kurayami Taishi uses the Spacetime Rupture System on the Kamen Riders, they synch their powers with ZX using his ZX Kick to kill Kurayami Taishi and destroy Badan's base as its Great Leader appears and bids the Riders farewell. Soon after, ZX joins the Kamen Riders as their 10th member. 「Birth of the 10th! Kamen Riders All Together!!」
April 18th: 「Kamen Rider Kuuga (novel)」
Mana Kazaya is born. 「Dad's Clue」
Miho Kirishima, who will later become Kamen Rider Femme, is born. 「Kamen Rider Ryuki」
Shiori Hirose is born. 「Kamen Rider Blade」
Tsurugi Kamishiro is born. 「Kamen Rider Kabuto」
The Fangire Rook of the Checkmate Four storms a research facility working on a new weapon and kills all the researchers, including lead researcher Akane Aso. Akane's daughter Yuri, arriving as her mother dies and Rook departs, vows revenge.「Kamen Rider Kiva」
Other Events
1985
1986
Kiva
While pursuing a Fangire, Wonderful Blue Sky soldier Yuri Aso encounters Otoya Kurenai, a retired violinist considered a genius who starts obsessively pursuing her. 「Fate: Wake Up!」
After an initial encounter with her, the Spider Fangire gains an obsession with Yuri and starts pursuing her. 「Fate: Wake Up!」 「Replay: Humans are All Music」
The Wonderful Blue Sky Organization develops the Interceptor X Attacker Rider System (IXA) to combat the menace of the Fangires.
Other Events
1987
Black
While attending a birthday party to celebrate their shared 19th birthday, adopted brothers Kotaro Minami and Nobuhiko Akizuki are abducted by the mysterious organization known as Golgom, their bodies and lives sacrificed for the sake of their father needing money for research. Both brothers are implanted with Kingstones and modified to become the two potential Century Kings, Black Sun and Shadow Moon, to lead Golgom into a new era. However before modifications are completed, Kotaro breaks free from Golgom's grasp and escapes, abducting the Century King's motorcycle along the way with the Golgom priests in pursuit. 「Black!! Transformation」 「Monster Party」
Kiva
Otoya Kurenai and his time-displaced son Wataru both use their Kiva powers to defeat King; but he is ultimately killed by his own newborn son, Taiga, who becomes the new Fangire King in his place. 「Full Stop: Farewell, Otoya」

Weakened by how much power he used to defeat King with both the Proto-Ixa and Dark Kiva belts, Otoya Kurenai makes his final rounds and plays one last song for Maya before dying on her lap. 「Full Stop: Farewell, Otoya」
Other Events
At age 11-12, Yusuke Godai ends his sixth and final year at elementary school, making a promise to meet his teacher,

Kenichi Iwafune

, again on March 25th of 2000. 「Promise」 「Teacher」
Mutsuki Kamijo, who will later become Kamen Rider Leangle, is born. 「Kamen Rider Blade」
Nozomi Yamanaka is born. 「Kamen Rider Blade」
Taiga Hanaya, who will later become Kamen Rider Snipe, is born. 「Kamen Rider Ex-Aid」
1988
Black
RX
After the battle with Gorgom and the death of Nobuhiko, Kotaro Minami tries to move on and live a normal life. He lives with the Sahara family and has a job as a helicopter pilot. His idyllic life away from fighting abruptly ends with the coming of the Crisis Empire, who capture him before he is able to transform into Kamen Rider Black and imprison him in the Grand Crisis Fortress. The commanders of Crisis offer Kotaro a chance to join them so that they can conquer the Earth. Kotaro refuses and tries to fight back, only for his Kingstone to get damaged to the point that he can no longer transform into Black. The Crisis Empire then jettison him into the void of space and leave him for dead. Fortunately, the cosmic radiation and light of the Sun is absorbed by the Kingstone and envelops Kotaro in a pod of light, returning him to Earth. It also evolves his body into a new form and revives the Battle Hopper as the Acro Batter. Kotaro christens himself as The Child of the Sun, Kamen Rider Black RX and begins his battle against the armies of the Crisis Empire. 「Child of the Sun! RX」
Other Events
1989
RX
Other Events
1990
1991
1992
1993
1994
1995
1996
March 6th:

Takeshi Otake

is born. 「Narrow Escape from Death」
October: Shuichi Kitaoka found his law office. 「The Mysterious Empty Train」
Go Shijima, who will later become Kamen Rider Mach, is born. 「Deathmatch! The Kamen Rider Died Three Times!!」
Akari Tsukimura is born. 「Kamen Rider Ghost」
Rintaro Shindo The Future Kamen Rider Blades is born 「Kamen Rider Saber」
1997
Hiraku Kirishima

visits his paternal grandmother for summer vacation. 「Wandering」

Manami Yamano

is born. 「Kamen Rider Kuuga (novel)」
February 20th: 「Dance With Dragon」
June 1st: 「The Prince's Goodbye Lullaby」
October 4th: Takeru Tenkuji, who will later become Kamen Rider Ghost, is born. 「Eyes Open! It's Me!」 His mother dies shortly after, leaving Ryu Tenkuji to raise the child alone. 「Infinity! Power of Humanity!」
Touma Kamiyama The future 2nd Kamen Rider Saber was born 「Kamen Rider Saber」
1998
1999
2000
Kuuga
Other Events
2001
Kuuga
Agito
Other Events
2002
Agito
Ryuki
Other Events
2003
Ryuki
555
Other Events
2004
555
Blade
Other Events
2005
Blade
Hibiki
Asumu Adachi meets Hibiki on Yakushima island, he sees Hibiki transform into an Oni and fight with Makamou. After that day, Hibiki becomes Asumu's inspiration and motivation. Asumu is going to do his entrance exam to enroll Jounan high school. It's hard time for Asumu but thinking of Hibiki, Asumu decides to do his best on his upcoming test.「The Echoing Oni」 「The Howling Spider」
Yamabiko appears in Okutma and being destroyed by Hibiki.「Falling Voice」 「Running Ichiro」
February 15th: Bakegani appears on Boso peninsula. The Makamou defeats Zanki, therefore, Hibiki takes on Zanki mission. Hibiki goes to Boso peninsula and destroys Bakegani. 「Melting Sea」 「Beating Soul」
Asumu and Akira Amami pass the exam and become Jounan's student. Ibuki pursues and defeats an Ittanmomen at Okukuji.「Majestic Breath Oni」 「Shouting Wind」
March 25th: Hibiki defeats an Ooari at Fujioka. Ibuki and Akira pursues a strange Makamou and they realise this Makamou's species is different with those Makamou they usually confront. Hibiki goes to Ibuki place and the two Oni team up to defeat Otoroshi.「A Squirming Evil Heart」 「The Oni Who Stands in Line」
One day, Asumu goes to Tachibana's store and meets Midori Takizawa. She tells Asumu all the secrets of Takeshi and Oni. At the same time, Hibiki is pursues a Nurikabe at Shimotsuke. Hibiki gets some troubles with the Makamou's parents. The Black Puppet makes Douji and Hime mutated and becoming stronger than ever. But Hibiki find out that Nurikabe's parents' power is litmited in a short time. He endures until Douji and Hime lose their power and defeats them.「Swallowing Wall」 「Revealed Secrets」
The Black Puppet makes Douji and Hime mutated again. But this time, Douji becomes berserk, killing Hime and its child. Takeshi warns all Oni about this. Hibiki and Ibuki immediately pursues Midaredouji. The Black Puppet creates new Otoroshi's parents and order them to chase it's failed experiment. The two Oni and Otoroshi's parents encounter Midaredouji at Otsuki. After defeating Otoroshi's Douji and Hime, Hibiki uses his new Ongeki technique, Ongeki Da Bakuretsu Kyoda, to destroy Midaredouji.「Disrupting Fate」 「Devouring Douji」
After leaving hospital, Zanki goes back to work. He continues to teach his desciple, Tomizo Todayama but his body is getting weaker. Zanki decides to retire. Todayama has to take on Zanki mission. Todayama can't accept this fact, but remembering everything Zanki has teached, Todoroki defeats Yamaarashi and complete his first mission.「Weakening Thunder」 「Roaring Oni」
Ibuki find out an Oonamazu in the city. He pursues Oonamazu and defeats it. Akira confronts Black Puppet.Asumu begins to work part-time for Tachibana's store.「A Targeted Town」 「Unbroken Hurricane」
June 3rd: Todoroki defeats three Bakegani.「Strumming Warrior」
June 5th: Todoroki finds out and defeats an Amikiri at Oarai. Zanki decides to work as Todoroki's supporter.「Strumming Warrior」 「The Pure Sound」
Ubume and Yamaarashi heads to the peak of Asama mountain. The parents of the two giant Makamou prevent Ibuki and Todoroki approach their children. After defeat Douji and Hime, Ibuki and Todoroki find out that Ubume and Yamaarashi have merged into Nanashi. They call Hibiki for help. The three Oni team up, they combine their power by using three Onegeki techniques at a same time and destroy Nanashi.「Gathering Demons」 「Becoming a Cocoon」
Hibiki unlocks his Kurenai form thanks to his summer training. 「Summer Training」 「Burning Crimson」
Kappa appears in Chichibu. Sabaki is injured by Kappa. Hibiki takes on Sabaki mission and defeats Kappa with his Kurenai form. 「Running Azure」
Bakeneko appears in Saruhashi. Ibuki confronts The Man and Woman. Zanki confronts the White Puppet.「Counting the Days」 「Passing Down the Bond」
The Man and Woman create a superior Black Puppet. This Puppet later create an armored Tsuchigumo at Kayanoki. Eiki pursues the mutated Makamou and being injured. Ibuki and Todoroki take on Eiki mission. The three Oni gather their power and kill Tsuchigumo, parents. Tsuchigumo is later killed by Hibiki. 「Undying Malice」 「Shining Boy」
September 5th: Kyousuke Kiriya is transfered to Asumu's class. Kasha appears in Tokyo. 「Forging Premonition」
September 6th: The Man and Woman create Super Douji and Hime. 「Surpassing Father」
September 7th: Hibiki defeats Kasha.「Surpassing Father」
Kounosuke Kogure goes to Tokyo and brings along his new weapon, Armed Saber. Super Douji and Hime kill the Black Puppets and White Puppet under The Man and Woman's command. Kamaitachi appears in Okutama. Hibiki uses Armed Saber and becomes Armed Hibiki. 「Bursting Song」 「The Armed Blade」
Uwan appears in Minato. 「Beloved Beauty」 「Fallen Angel」
Akira thinks that her harted makes her become stronger. But Ibuki disagree with her viewpoint. They dissent with each other. Akira decides to go with Shuki, an evil Oni. Ironically, Ibuki is chosen to kill Shuki, but he isn't strong enough to do this. After Shuki's death, Akira leaves Ibuki. 「Starving Shuki」 「Lightning Living Again」
Ibuki continues finding Akira. Yobuko appears in Tsukuba. Asumu helps Hibiki defeat Yobuko. 「

Broken OnGeki

」 「Your Beginning」
The Kodama forest appears, forshadowing Orochi to come. Akira returns and supports Ibuki once again. After the battle with Kodama, Akira thanks Ibuki for everything and reanounces her Oni way. Asumu and Kyosuke become Hibiki's disciples. 「Nearing Orochi」 「The Awakening Teacher and Student」
December 7th: A large number of Ubume appears in Higashichichibu. 「Ferocious Demons」
December 8th: Hibiki starts traning his desciples. Todoroki is critically injured by an Otoroshi.「Ferocious Demons」
A large number of Bakegani appears on Miura peninsula. Zanki has to transform into Oni and fight again. 「An Unchangeable Body」
In a fight, Zanki confronts and gets killed by Makamou. After the battle, Zanki returns to hospital with Todoroki thanks to his forbidden art. 「Forbidden Secret」
Acknowledge Zanki's death, Todoroki feels broken. Todoroki wants Zanki to rest in pieace, so he goes to the battlefield and fights alongside with Zanki. After the battle, Todoroki thanks Zanki for everything and, Zanki disappears. 「Dying a Glorious Death, Zanki」
Other Events
2006
Hibiki
January 1st: Asumu and the Tachibana go to a temple and pray for good things. Todoroki finds out the place for Orochi-sealing. 「Mastering the Oni Way」
Asumu wants to go on his own way ,therfore, he gives up his Oni-training with Hibiki and decides to become a doctor. The day before Orochi-sealing, Ibuki promises to Kasumi that he will comeback to her. Todoroki promise to go to hot spring with Hinaka. Hibiki tells Midori that thanks to Asumu, he finally found out the way that he should live - living to the fullest, to save people, and then live to the fullest again. 「The Talking Back」
Orochi-Sealing: Hibiki commences a ceremony to seal Orochi and prevent it from awakening while Zanki and Todoroki fend off hundreds of Makamou. While the events during the ceremony were not fully shown, it was revealed that all of them survived and successfully sealed Orochi away. 「Dreaming of Tommorrow」
Kabuto
The Masked Rider system is completed by ZECT. Much to their chargin, the Kabuto Zecter falls into the hands of Soji Tendo, a man outside of their organization. 「The Strongest Man」
Other Events
2007
Hibiki
January: One year after Orochi-sealing, Asumu beomes a doctor's assistant. He meets Hibiki again. After a battle with Makamou, Asumu and Hibiki talks under the sunset. Asumu agrees to stay by Hibiki's side despite choosing not to become an Oni. 「Dreaming of Tomorrow」
Kabuto
Den-O
January 9th: Airi Nogami confirms to her brother, the unlucky and shy Ryotaro, that she is pregnant with the child of her's and her fiancé Yuto Sakurai and that he must be ready to protect the unborn child due to its importance as a Singularity Point. When Ryotaro from a year later arrives in this time, he rediscovers this truth during Kai's final assault where partner Urataros sacrifices himself to allow him to reach 2008 to confront Kai. 「Opposite Goodbyes...」
January 10th: Kai, a Singularity Point from the future, defeats Sakurai (Kamen Rider Zeronos) in a battle; the result of which destroys this future while connecting it to 2007; survivors from that time who travel into this past period transform into beings known as "Imagin" created from the imagination of human hosts that anchor them. Because of this, Sakurai's fiancée Airi Nogami loses all of her memories of her fiancé's existence; while Ryotaro likewise forgets him and about his sister's unborn child. 「Reliving a Blank Day」 「Opposite Goodbyes...」
Shortly after the Imagin invasion to 2007 begins, Ryotaro finds a strange train pass and tries to return it to the train station, only to wind up in another dimension with a strange black and white bullet train and a mysterious girl in a dress. After being possessed by an Imagin and restraining it from hurting a group of thugs who were bullying him earlier, Kotaro learns that the girl's name is Hana and she is from the future and she explains what the Imagin are. Hana then gives him the pass to transform into Kamen Rider Den-O Plat Form to try and fight another Imagin before he travels to the past. After getting beat up for a bit, he then allows the Imagin from before to form a contract with him and possess him, changing into Sword Form and finishing off the Bat Imagin. 「I Have Arrived!」
After he is knocked out when trying to save a young soccer player from a truck, Ryotaro is possessed by two further Imagin. The first, Ryutaros, a dragon Imagin, decides to hide within the Singularity Point's heart to await the right moment to assassinate him by the orders of his master, Kai. The second, a turtle Imagin who wishes for his freedom instead of following Kai's orders, immediately shows influence on Ryotaro with his suave nature and abilities to lie out of any situation. Given the name "Urataros", the Imagin helps Ryotaro save the soccer boy from the Crust Imagin. 「Will You Let Me Reel You In?」 「A Fraudulent's Dignity」 「Okay? I Can't Hear Your Answer」
Masaru Honjō, an ailing martial artist, is possessed by a bear Imagin who wishes to help him be strong instead of following the typical wish contract. He is quickly pursued by Ryotaro and Hana believing him to be attacking martial arts dojos; but the attacks are instead by Shinji Kikuchi, the champion of the same tournament possessed by the Rhino Imagin in hopes of getting a final showdown with Masaru. When the bear Imagin fulfills his contract by helping Masaru stand up to Shinji, Ryotaro takes pity on the noble warrior and allows him to become his fourth possessing Imagin, givping him the name Kintaros. 「Sad Melody, Loving Memory」 「My Strength Has Made You Cry」 「Hana in a Stormy Singularity Point」
Ryutaros finally emerges within Ryotaro due to his desire to protect a park under threat of being redeveloped, despite his initial combative nature, he ultimately decides to stick around due to wanting to become the leader of the DenLiner, ignoring his orders from Kai. 「Okay? I Can't Hear Your Answer」 「Dance With Dragon」
August 4th: 「Kamen Rider Den-O: I'm Born!」
2008
Den-O
Kiva
Other Events
2009
Kiva
Decade
The world starts collapsing due to numerous parallel Earths slowly colliding into each other. The nine Heisei era Kamen Riders use their powers to try and hold the world together. Wataru (Kiva) tells an amnesiac named Tsukasa Kadoya that he must travel to many different worlds so that the merging of the worlds does not happen. Tsukasa finds a belt with cards and uses them to become Kamen Rider Decade, the prophesied destroyer who will initiate The Rider War and annihilate the multiverse.
After Tsukasa regains all of his memories, the A.R. Worlds (except the supposed Den-O's World, but a main Kamen Rider world) are destroyed and he becomes a destroyer at the end after complete the test, Tsukasa decided to destroy any Riders left except Kaito, Yuriko and recently Natsumi, whom recently used her to kill him without hesitating to restore the A.R. Worlds. He is later revived and happily reformed. 「Kamen Rider × Kamen Rider W & Decade: Movie War 2010」
W
Other Events
2010
W
OOO
Other Events
| Episode Blue: The Dispatched Imagin is Newtral ]]」
2011
OOO
Fourze
Other Events
2012
Fourze
March 22nd:[10] Amanogawa High School is closed for spring vacation. 「Transformation Rejected」
March 23rd - April 5th:[11] Amanogawa High School's spring vacation period. 「Transformation Rejected」
April 20th: Returning as Great Leader of Dai-Shocker, Decade has started wiping out Super Sentai teams beginning with Gorenger as

Captain Marvelous

, having become Emperor of Dai-Zangyack, does the same with the Kamen Riders beginning with the Seven Legendary Riders. Diend returns, surprised at the turn Decade has made. Fourze is also caught in the crossfire and witnesses Meteor apparently being killed at the hands of Gokai Red. Joining with Hina Izumi after she loses OOO, Diend meets the remaining Gokaigers Joe Gibken and Don Dogoier and, after dinner that night, sets up a rendezvous between the Gokai Galleon and the DenLiner.
April 21st: After a trip to winter of 1976, the DenLiner crew, having picked up what appears to be Akarenger, drops him off on this day where he is joined by the surviving Sentai to wage a last battle against the surviving Riders led by Rider 1. When only Rider 1 and Akarenger are left standing, they reveal themselves to be Decade and Gokai Red, who had infact relocated all heroes to the dimensional rift in an elaborate ruse. When Dai-Shocker and Dai-Zangyack join forces to become the Shocker-Zangyack Alliance led by Narutaki as Doctor G and Rider Hunter Silva, the combined Rider and Sentai army is ready to defeat them, with Fourze and the Go-Busters joining forces to destroy the combine Big Machine piloted by a vengeful Diend. 「Kamen Rider × Super Sentai: Super Hero Taisen」
Wizard
The Sabbath: On the day of a solar eclipse, Wiseman performs a ritual involving the gathering of many Gates, humans with magical potential, who were forced into deep despair and sacrificed, giving birth to the Phantoms. These Phantoms seek to increase their numbers through placing more Gates in despair to create more of their own kind so Wiseman can perform the Sabbath once more. One of the Gates who was sacrificed was Haruto Souma, but he survived thanks to the promise he made as a child to his parents, when they were on their deathbed after a car accident, to keep hope alive in his heart. 「Dragon's Cry」 He was able to keep his inner Phantom, Dragon, from tearing him apart from the inside through sheer willpower, Haruto was one of the very few to have survived the ritual and emerged with the ability to perform magic. 「The Ringed Wizard」
Six months after the Sabbath, Haruto encounters rookie detective Rinko Daimon, whom he discovers is a Gate just as she is forced into despair by the Phantom Minotauros. Haruto destroys Minotauros then travels to Rinko's Underworld, using his own Phantom, now known as Wizardragon, to destroy Rinko's source of magical potential and inner Phantom Jabberwock, giving her the hope she needs as well as rendering her a normal human. 「The Ringed Wizard」
Haruto meets a young man, Shunpei Nara, who wishes to be a wizard. When Shunpei is attacked by the Phantom Hellhound and his Ghouls, Rinko returns, coming to his and Haruto's aid. She tells Haruto that she will help people, magic or no magic. 「I Want to Be a Wizard」
Hellhound, assuming the form of his Gate, takes advantage of Shunpei's wish to be a wizard, creating the illusion that he can cast fire spells, then forcing him into despair after revealing the deception and his true self. Haruto destroys Hellhound and travels to Shunpei's Underworld, destroying his inner Phantom Cyclops and rendering him a normal human. Shunpei makes himself Haruto's assistant, saying that he will help Haruto even if he doesn't have magic. 「Transform! Live Broadcast」
Koyomi's nature is revealed to Rinko and Shunpei. The lazy Phantom Caitsith is forced to target pianist Eisaku Takagi who has fallen into a performance slump. Remembering when Haruto gave her hope when she couldn't cope with what happened to her after the Sabbath, Koyomi tells Takagai to face the present to move on to the future. As Wizard destroys Caitsith, Takagi loses the piano competition again but decides to move on by moving overseas and starting over with his career, thanking Koyomi for inspiring him. 「The Doll and the Pianist」 「The Deciding Match of the Contest」
Shunpei, Wajima, and the Donut Shop Hungry worker fall victim to a con artist, Manami Kawasaki, who Haruto discovers is a Gate whose dream is to return to her childhood house. Manami is targeted by the Phantom Gnome. After his attempt to burn the house down fails and he is hindered by the Smell Ring's power, Gnome is destroyed by Wizard when he attempts to escape.

Koichi Yamagata

is revealed to be buying the property so Manami can come back and buy it from him, for which she is grateful. 「To a Beautiful Flower」 「Buying Memories」
A familiar sent by White Wizard delivers a red Magic Stone to Haruto. Haruto saves a boy called Hiroki Ito from Ghouls, later meeting his mother,

Mikiko Ito

, who is a familiar face as the nurse who comforted Haruto as a child after his parents died. Meanwhile, with four Phantoms destroyed by Wizard, Chief Phantom Phoenix becomes irritated and decides to deal with Wizard himself, he asks for Wiseman's permission, which Wiseman gives along with an idea to place the Gate into despair. The next day, Haruto and Hiroki find the latter's mother having been beaten to an inch of her life by Phoenix. Haruto becomes Wizard to fight Phoenix as Shunpei and a concerned Hiroki take the latter's mother to the hospital. Wizard finds that his magic is no match for the Phantom as he throws him over the bridge into the water below. 「A New Magic Stone」
Haruto is saved from drowning by Wizardragon. Haruto is determined to save Hiroki's parents but has no idea how he can defeat Phoenix. Wajima uses the new magic stone to create the Flame Dragon Ring. Haruto uses it and contacts his inner Phantom, who warns him that while he will be able to channel his power he may eventually be consumed by despair, Haruto retorts that the dragon's power is his hope, amusing the Phantom who agrees to give Haruto his power. With Wizardragon's power, Haruto assumes Flame Dragon Style. He manages to save Hiroki's parents and destroy Phoenix, though unknown to Haruto, he revives himself later on. 「Dragon's Cry」
Naoki Katayama returns to Tokyo to learn the truth behind his father's death. Kizaki has Wajima kidnapped so he can make him a Wizard Ring using a green Magic Stone he has obtained. Haruto finds that Phoenix has revived himself. The Phantom Gargoyle sees Naoki's return as an opportunity to finish what he started by revealing the true story of his father's death. This causes a guilt-ridden Naoki to fall into despair and his inner Phantom Jormungandr to manifest. With time running short. Kamen Rider Wizard Flame Dragon quickly destroys Gargoyle before entering Naoki's Underworld to exterminate Jormungandr. Kizaki is grateful to Haruto for saving Naoki, returning Wajima along with the green Magic Stone. 「National Security Agency's Section Zero」 「The Promise to Defend」
Wajima uses the green Magic Stone to create two rings for Haruto, the first will allow him to assume Hurricane Dragon Style, while the second will allow for a powerful attack using this style. The Phantom Valkyrie attacks Shunpei's old friend

Tetsuya Inagaki

to thwart his delivery, which makes Shunpei think his friend is the Gate. Valkyrie uses his human identity to trick his true target, Shozo Matsuki, whose hope is to keep his shop from closing, into wasting a majority of his wagashi. Haruto meets the Chief Phantom Medusa for the first time. Valkyrie eventually learns that Matsuki's hope is within Tetsuya and sees killing the youth to be the only way to fulfill his quota. However, during the attempt on Tetsuya's life, Valkyrie is destroyed by Kamen Rider Wizard Hurricane Dragon. Later, though Matsuki's shop closes, he and Tetsuya have a renewed sense of hope while Shunpei is unaware that he helped. 「The Wagashi of Hope」 「Heir to the Dream」
Haruto confronts Medusa attacking a man called Satoshi Ishii, he saves him assuming he's a Gate. What Haruto doesn't know is that Satoshi is actually the Phantom Lizardman that attacked him after the Sabbath. Lizardman meets Chizuru Manaka, an aspiring actress from his former life. Lizardman is forced by Medusa to kill Haruto so his life can be spared. Meanwhile, Koyomi follows the PlaMonster Black Cerberus, which was sent by White Wizard, to the empty lair of Wiseman where she discovers a blue Magic Stone, which Wajima uses to create the Water Dragon and Blizzard Rings. 「The Film Director Came Back」
Lizardman intends to destroy the film reel containing the final scene of the independent film Chizuru starred in order to bring her into despair. When Lizardman is about to destroy the film reel, Haruto confronts him and becomes Wizard to fight him again, then becoming Water Dragon to finish him off. Haruto gives Chizuru the film and lies to her that Satoshi is alive and went into hiding at America to study there. As Chizuru leaves to move with her life, Haruto knows that he will have to eventually tell her the truth someday. Elsewhere, finding the stone he produced gone, Wiseman delights in the turn of events. 「After the Last Scene is...」
Phoenix targets a blonde-haired man named Tatsuro, whose hope is giving Christmas presents to the children of the orphanage where he lived. Phoenix destroys the presents and fights Haruto. Though Phoenix has come back strong and survives Flame Dragon, Haruto manages to destroy him for a second time with Water Dragon. When Haruto enters Tatsuro's Underworld to destroy his inner Phantom Hekatonkheire, he encounters Santa Claus who gives him a present, the Merry Christmas Ring, which Haruto uses to restore the destroyed presents. 「The Miracle of Christmas」
Other Events
2013
Wizard
While coming to the aid of a strange new Gate called Kosuke Nitoh when he is attacked by the Phantoms, Haruto is poisoned by the Phantom Manticore whom, assuming his human identity as a fortune teller, desperately tries to find Kosuke's strength so he can make him despair, only to find out that Kosuke is rather optimistic, believing that pinches and chances are two sides of the same coin, considering hope and despair to be the same thing. When a very weak Haruto tries to save Kosuke, the man reveals that he is in fact a magician himself, Kamen Rider Beast. He cures Haruto of his poison and destroys Manticore and his Ghouls, revealing his ability to absorb their mana for food. Assuming that Haruto can consume mana like he can, Kosuke believes Haruto to be his rival as he takes his leave. 「Another Magician」
Wiseman performs the second Sabbath to revive his deceased daughter, but it was stopped as Kosuke freed Beast Chimera, by destroying his Beast Driver. 「The Beginning of the Sabbath」
The Sou family are killed at the hands of a still alive Gremlin, who took Wiseman's Hammel Cane when he was stabbed by Wiseman before White Wizard went to confront Wizard one more time: Fueki is killed and Koyomi had her Philosopher's Stone stolen from her body, leaving her to die in Haruto's arms. 「The Important Thing is...」
Gremlin evolved with Philosopher's Stone's power, leading Ghouls to start the attacks on the city, but desires to be human again. The three Kamen Rider Mages return and join the battle against Gremlin. Wizard arrived to battle against Gremlin, able to take the stone from his body, transforming it into the Hope Ring, destroying Gremlin with a Hope Ring supercharged Kick Strike. Masahiro's child was born, Yuzuru becomes Nitoh's disciple during his vacation to accompany Nitoh to search for Beast Chimera, Mayu joins the police force and takes Haruto's position as a guardian, Shunpei becomes Wajima's disciple, Haruto goes on a journey around the world to find "Koyomi's" safeplace. 「The Last Hope」
During his travels, Haruto hears a cry for help and comes across a large yellow Magic Stone on a beach. The Stone sucks him into an alternate world where a tyrant wizard named Amadum ruled and all humans transform into monsters at a certain age. Haruto finds a group of humans who resemble his friends that cannot change into monsters, who are protecting a chest they stole from Amadum that contains the Rider Rings. The alternate Haruto and Koyomi of this world use these rings to summon the 13 Heisei Kamen Riders to protect themselves from Amadum's forces so that they can leave this world. A Kosuke from the past arrives in this universe to aid Haruto, as he got sucked in as well. Amadum plans to use the rings to break free from the Magic Stone and unleash an army of monsters upon the world. During a battle between the Kamen Riders and the monsters, the children open a portal to Earth. Their cries for help are heard in Zawame City by Kouta Kazuraba, who leaps into the portal to The Magic Stone and transforms into the newest Kamen Rider, Gaim. 「The Kamen Rider Rings」
Wizard is surprised by his successor's sudden appearance and after defeating the monsters, Kouta departs back home as he was busy doing something. Amadum appears and steals the Rider Rings, kidnapping the alternate Koyomi and Haruto. Kouske and Haruto come up with a plan to rescue them and steal the Fourze Ring from the chest. Amadum summons Decade to go after Haruto. Tsukasa de-henshins and talks with Haruto about what it means to be a Kamen Rider, until he later tricks him and forces him to hand over the Fourze ring. Tsukasa returns it to Amadum and the evil wizard reveals his plan is for revenge, because he was imprisoned here centuries ago for committing a crime. Amadum then tries to use the Rings to destroy Haruto, but the Kamen Riders refuse to obey him. Tsukasa transforms into Decade and fights alongside Haruto and the other riders destroying Amadum's forces. Amadum uses his power to steal their abilities and nearly defeats them, but the alternate Haruto summons Kouta back as Gaim. Wizard tells Gaim what it means to be a Kamen Rider like his predecessor before him and Kouta officially adopts the moniker. The Kamen Riders get their powers back and change into their strongest forms. All 15 of them then use their respective Rider Kicks and then Gaim and Wizard slash Amadum, destroying him. Kouta and the other Riders go back home and Tsukasa departs again on his journey through the multiverse, wishing Haruto luck on his journey and that they will meet again some day. Before leaving, Haruto gives his Infinity Ring to his alternate world counterpart so he can have the power to protect the alternate Koyomi. 「Neverending Story」
Back in the present, Nitoh finally found Chimera, learned the Phantom's origin and fixed his Driver. 「Kamen Rider Wizard: The Promised Place」
Sometime later, a cannibalistic Phantom named Osuka/Ogre absorbs White Wizard's powerful Carbuncle Phantom's essence. He had absorbed the abilities of all the Phantoms Wizard had previously faced and was targeting Haruto's Dragon Phantom so that he could become invincible. To that end, Ogre steals the Hope Ring and uses it to create a fake Koyomi to fight Haruto as the second White Wizard and make him fall into despair by forcing him to kill the one person he could not save. Kosuke tries to protect Haruto, but gets thrashed by Ogre as White Wizard Koyomi rampages through the city. 「Kamen Rider Wizard: The Promised Place」
Haruto stops the fake Koyomi by showing his unresolved feelings towards her, causing her body to dissolve and revert back to the Hope Ring. Ogre forcefully enters Haruto's Underworld using Legion's power and Shunpei's Ring creates a duplicate construct of Wizard that enters his own Underworld. Haruto realizes that the strength he had to fight against despair was not just his own, but a result of the love and friendship he had with Koyomi. This gives him the power to destroy Ogre and realize that his Underworld is the best resting place for the Hope Ring. 「Kamen Rider Wizard: The Promised Place」
Gaim
April 9th: Demushu is spotted by the investigation team of Yggdrasill Corporation in Helheim Forest. 「When You Know the Truth...」
April 12th: The test of Sengoku Driver Proto-Type-D fails,

Taketora Kureshima

is injured and hospitalized. 「When You Know the Truth...」
April 15th: Ryoma Sengoku recevies the report of discovering Demushu, but keep it as secret. 「When You Know the Truth...」
Takatora as Zangetsu, Ryoma as Duke, together investigate the Helheim Forest. 「Gaim Gaiden: Kamen Rider Duke」
October 6th: The Inves Game phenomenon is growing in popularity as Yuya Sumii, the leader of the Beat Rider Team Gaim, is given a Sengoku Driver by Lock Dealer Sid as former member Kouta Kazuraba is reunited with fellow Gaim Beat Rider Mai Takatsukasa. They are called by Yuya only to find a crack to the mysterious Helheim Forest where they find the Sengoku Driver before they are attacked by an evolved Inves monster. While encountering a Mysterious Girl who resembles Mai, Kouta uses the Orange Lockseed and Sengoku Driver to transform into the Armored Rider, Gaim. As Gaim, Kouta proceeds to destroy the Inves. 「Transform! The Orange from the Sky?!」

Unbeknownst to them at the time, the Byakko Inves that Kouta destroyed was actually Yuya, having found the Helheim Forest before them and transforming into an Inves after eating one of the forest's mysterious fruits. Yuya's transformation and subsequent destruction at the hands of Armored Rider Gaim (Test Subject 01) is recorded by Professor Ryoma Sengoku of the Yggdrasill Corporation. 「The Secret of Helheim's Fruits」

Pondering how to use his new abilities as Armored Rider Gaim, Kouta responds to a Inves Game challenge by rival Beat Rider Team Baron and its leader Kaito Kumon. Kouta uses his new power to gain an advantage over Baron's summoned Inves, however, an attempt at cheating by a Baron member results in Gaim's summoned Shika Inves to manifest in reality. Unfortunately, the problem gets bigger when the Inves evolves after consuming a Lockseed. However, the tide is turned when Kaito gives Gaim the Pine Lockseed after he saved him, Gaim uses the Lockseed to assume Pine Arms which destroys the Inves. Meanwhile, Yggdrasill administrator Takatora Kureshima is made aware of Armored Rider Gaim's appearance. 「Certain Kill! Pine Kick!」
A week since Armored Rider Gaim debuted in the Inves Game, Team Gaim's popularity has since risen along with its ranks. Meeting up with Mitsuzane Kureshima, Kouta reveals he found his Team Gaim jacket with the intent to rejoin the group, taking Yuya's place as leader. This turn of events, with Team Gaim now in third place, rattles Kaito before he is contacted by Sid who offers him a Sengoku Driver of his own to even the odds. Kaito proceeds to face off against Kouta, using the Banana Lockseed to transform into the knight-like Armored Rider Baron, intent to show Kouta what true power is all about. However, Sid steps in and deems a change of rules is needed while giving the Armored Riders Lock Vehicles so they can settle it in a race, these Lock Vehicles take the Armored Riders to Helheim Forest. 「Shock! The Rival's Banana Transformation!?」

Kosuke Nitoh/Kamen Rider Beast made a sudden appearance in the Helheim Forest for an unknown reason.

Kaito uses the Lock Vehicle to go back as Kouta decides to use this time to find Yuya, but instead finds some researchers before getting into a fight with a white Armored Rider, who easily overpowers him. The next day, after returning from Helheim Forest with high class Lockseeds as bargaining chips, Kaito calls Team Raid Wild's Ryoji Hase and Team Invitto's Hideyasu Jonouchi to set up an alliance among their groups to take down Team Gaim. Mai and Mitsuzane find Kota has given up on being an Armored Rider after nearly being killed. However, confident that Kouta will return and inspired by him becoming stronger, Mitsuzane meets up with Sid the following day and uses his status as a member of the Kureshima family to convince the dealer to provide him with a Sengoku Driver. When Team Invitto challenges Team Gaim, Mitsuzane reveals his Sengoku Driver and uses the Budou Lockseed to transform into the gun-wielding Armored Rider Ryugen. 「Birth! The Third Rider is Grapes!」
Sid hands out two Sengoku Drivers to Ryoji Hase and Hideyasu Jonouchi. With newfound power at their disposal, the two become Armored Riders Kurokage and Gridon and betray Baron by attacking him. Kouta uses the Ichigo Lockseed to stop them and swiftly defeats the two with Ryugen's help. After Kaito's humiliating defeat, the Beat Rider Teams dissolve the alliance with Team Baron.
During Haruto's journey, he is brought into the World of Magic Stone where his and Koyomi's younger counterpart are being attacked by Amadum's kaijin army and need the previous 13 Primary Heisei Riders' help. Tsukasa, whose in fact unable to be commanded is working undercover to help Haruto and his young counterpart defeating Amadum. Gaim arrived in the world two times when the first time having a short staying only fights a hordes of Kaijins, the second time helps the Riders whose power stolen by Amadum defeat the Kaijin leader, with the Heisei Riders retain their powers automatically assumes final form (sans Kuuga and OOO are in Extra Final Form), same time when Gaim inherit the name of Kamen Rider.
After causing a ruckus in his cake shop, Team Red Hot's Sengoku Driver is confiscated by Oren Pierre Alfonzo who uses it to become Armored Rider Bravo, using his skills as a fighter to wreak havoc on the Inves Games. 「Durian Rider, Go to War!」Kouta puts a stop to his rampage and the rampaging Inves he accidentally unleashed by using the Suika Lockseed that Mitsuzane had stolen from his brother's briefcase. 「Great Ball Watermelon, Big Bang!」
Whilst Ryoma continues his research on the Genesis Drivers, one of Yggdrasill's employee that was brainwashed by Kugai Kudo suddenly tries to attack Ryoma in his laboratory with a blank Zakuro Lockseed as a bomb, with Ryoma barely surviving thanks to Yoko kicking him out of a window before the Lockseed explodes.
Yoko's investigation on the suicide bombing attempt reveals that there's a connection between the attacker and a mysterious organization known as the Black Bodhi. When Ryoma is walking in the streets of Zawame City with Takatora following him, he sees Kugai and starts chasing him into a tunnel where Kugai lays a trap on Ryoma by having a mob of people simultaneously blow themselves with the blank Zakuro Lockseeds. Ryoma barely survives thanks to Takatora's action to shield him when the Lockseeds explode.
Meanwhile, Sid was almost attacked by a mob of people that was under control of Kugai. Sid successfully brings one of the mob members to his senses by restraining him and manages to get information on the origins of the Lockseed. He then brings one of the blank Lockseeds back to Yggdrasill for investigation.
After finding the exact place of the Lockseed's origins, Ryoma and Takatora heads there to investigate, where they found a mass production factory of Lockseeds. They were then confronted by Kugai, who transforms into Armored Rider Saver. With the Genesis Driver hasn't been completed, Ryoma and Takatora are left with no choice but to fight him as Armored Rider Duke and Zangetsu respectively. Despite Saver's having an advantage due to using a Genesis Core in his Sengoku Driver, he was defeated by the combined forces of Duke and Zangetsu.
Several days later, the production of the Genesis Driver has been completed. With Ryoma sensing that Kugai is still alive, he returns to Kugai's hideout with the intention of destroying him for good. He also brings a Genesis Driver in hand to test how powerful the Genesis Driver is. Ryoma then fights Kugai, with Ryoma killing Kugai by shooting his Sonic Arrow directly at Kugai's Sengoku Driver. 「Gaim Gaiden: Kamen Rider Duke」
Rain suddenly starts falling all of a sudden in the Helheim Forst, due to Bujin Gaim's plan to enter the original universe.
Police Force and three Kamen Rider Mages investigate Fueki's remainings in an abandoned lab, Nitoh accidentally steps in a magic mark on the floor that awakened three Carbuncle clones. Ogre appears and eats all Carbuncles, and destroys the abandoned lab. Haruto, who is on a journey, is encountered by Ogre and had the Hope Ring stolen. Ogre uses the ring to revive Koyomi, but gives her Kamen Rider Wiseman's power and fueled with the negative essence of Haruto unable to save her from Gremlin.
At the same time at night, Inves Game Special event of All Beat Riders' Armored Rider battle is held at night. However, due to an interference of a sudden appearance of Nephentes Inhumanoid, who is under the order of Bujin Gaim to retrieve Mai (whom they mistaken her for the Priestess of Fate), Gaim, Ryugen and Baron follows Nephentes, but ended up being sent by Bujin Gaim to the Sengoku World. Nobunaga gives Kaito a Taka Medal before sacrificing himself inside a burning castle. Kouta and Mitsuzane are captured by united army led by Ieyasu, then is recruited by him when Ieyasu realized that Kouta is not the Gaim from their world who killed Bujin Wizard.
Takatora enters Sengoku World, unknowingly along with Mai who followed him behind. At the same time, Koyomi then attacks the city until Haruto stops her and able to remember who she is. When Ogre appears out of nowhere, he enter Haruto's inner world to eat Wizardragon, before Haruto use his Engage & Copy Ring to enter his own world. Wizardragon is revealed to be Haruto's hope, which Ogre is unable to eat and is finally destroyed by Wizard. Haruto gives the Koyomi in his inner world the Hope Ring. Wizardragon admits to feeling comfortable in Haruto's underworld.
In the Sengoku World during Ogre and Koyomi's attack in the main world, Zangetsu mistakens Bujin Gaim as the Gaim of his world until he realized that he is unintentionally helping Bujin Gaim consuming the Riders' dead bodies, and decide to help the Armored Riders of his world to defeat Bujin Gaim.
Ryugen is given by Zangetsu a Suika Lockseed for Gaim to use to escape with Ieyasu from Bujin Gaim then got imprisoned by Nephentes, Bujin Gaim orders Nephentes to imprison Nitoh/Beast, to make Haruto enter his world as well.
Bujin Gaim's plan in consuming 14 Bujin Riders' power is finally complete. The only thing left is to capture the Prietess of Fate, whom the later mistakes Mai as her, with the sacred tree moved.
The Bujin Baron faction is temporarily established when Mai arrived in the Sengoku World. Haruto enters the world and also saved Mai from Nepenthes' attempt at capturing her. Haruto meets Kouta, who recognized him as Gaim, as well as replacing the world's Wizard until the final battle against Bujin Gaim is over. Kaito, who thinks the war is the same as the Inves game, challenges Kouta for a battle, with Kouta winning and asking Kaito to assist him in battling Bujin Gaim. The sacred tree invades and destroyed almost half of Ieyasu's castle, with Mai and Ieyasu still alive inside. Zangetsu arrived to rescue the Riders, Ryugen and Beast are freed from Nephentes' imprisonment and fight back against the villains. Ieyasu and Mai escape the castle from Bujin Gaim's attack before giving Wizard his BujinBujin counterpart's Infinity Ring. Bujin Gaim merges with the tree. The Priestess of Fate appears, lending the Armored Riders Helheim fruits to fuse with the deceased Neo-Heisei type Bujin Riders' remaining items, to transform into Legend Rider Lockseeds for the Armored Riders to use. Bujin Gaim's group has been annihilated with the power of the Bujin Riders, given to the main universe's Wizard and Gaim, as well as the sacred tree destroyed, splashing the rain water from above, ending the war as the world is saved. The riders return to their own world in different ways. Before the main universe's Riders and Mai leave, Nitoh carries a sack of Helheim fruits to feed Chimera. The Genesis Driver is finally complete and ready for testing. The special event battle of Inves Game somehow remained active, leaving Hase and Jonouchi facing off against each other until Kouta, Mitsuzane and Kaito made their return to continue the event battle.
December 25th: To get intel on Yggdrasill and the mysterious forest, Kouta and Mitsuzane set up an elaborate plan by staging a special Inves Game with all the Armored Riders participating to distract the White Armored Rider while Kouta infiltrates the camp. While in Helheim Forest, the Riders get attacked by Zangetsu and taken out one by one. When a swarm of Inves attack the researcher camp, the scientists send a distress call to Takatora who tries to get to the camp. Ryoji gets in his way and in a fit of rage, Zangetsu damages Kurokage's Sengoku Driver with his sword. Gaim obtains a second Suika Lockseed and uses it to destroy the Inves who broke out of the stable crack in Yggdrasill Tower's basement lab. 「Rider Great Assembly! Revealing the Mystery of the Forest!」 「The Truth Behind the Christmas Game」
Other Events