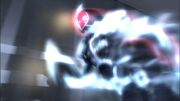 Start Up (スタートアップ, Sutāto Appu) is a command that enables Smart Brain's Masked Rider System to travel at high speeds of the Orphnochs. Only Kamen Rider Faiz Axel Form can use this ability.
Riders who can use Start Up
Appearance
Kamen Rider 555
Kamen Rider Decade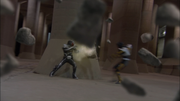 Kamen Rider Wizard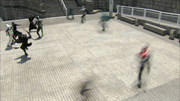 Kamen Rider Taisen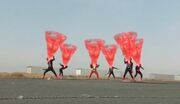 Faiz assumed this form to finish a group of Badan.
Super Hero Taisen GP
Once again, Faiz Axel is seen in a speed match against Kabuto.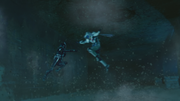 Faiz Axel in a speed match against Kamen Rider Mach.
Gallery
Notes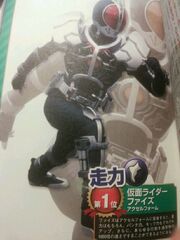 From the Toei official book General Facts of Kamen Rider, Faiz Axel Form is the first form to have enhanced super speed.
Alternatives equipped with Accel Vent, Zect Riders Rider Form in Clock Up. Diend while equipped with the Tesla Band Activation, AccelTrial, OOO Super Tatoba Combo, Wizard Infinity Style , Gaim Jimber Cherry Arms, Drive Type Speed & Formula, Kamen Rider (Chaser) Mach/Mach Chaser, Ex-Aid Muteki Gamer, Build Genius Form, Kamen Rider Evol, and GeizRevive Shippu are counted due to their inheritance of speed up or/and time-traveling abilities.
Community content is available under
CC-BY-SA
unless otherwise noted.