Not to be confused with the similarily named installments of Kamen Rider Ghost: Legendary! Riders' Souls!.
Snipe Chapter (スナイプ編, Sunaipu Hen) is the second installment of Kamen Rider Ex-Aid "Tricks": Virtual Operations.
Continuity and Placement
This chapter takes place between episodes 3 and 4.
Plot
Kuroto Dan visits CR and found that no one is there, even Poppy Pipopapo. When he wonders if he came too early, Taiga already points his finger behind him. This surprises Dan a bit. When he asked how could Taiga come inside CR, the latter boasted about his previous job as a CR doctor and that he remembers the code as well.
Taiga wonders if Dan brought the VR with him again, which he did. Dan says that he wants to record Emu's specs using the VR again for a tune up, but Taiga has already confiscated Emu's Mighty Action X Gashat beforehands. Dan feels disappointed and prepares to leave. But Taiga suddenly says that he knew that the prototype Gashats were the trinkets that began Zero Day and threatens Dan to expose the news to the public if he refused to cooperate. Leaving Dan with no other choice, Dan finally agrees to let Taiga use the VR once to simulate Bang Bang Shooting.
In Bang Bang Shooting, Dan instructs Taiga to transform into Snipe Shooting Gamer Level 1 and Shooting Gamer Level 2 (even though Taiga decided to use his style of transforming). He also activates his Critical Strike finisher using the Kimewaza Slot Holder.
After Taiga clears the simulation, he requested Dan to send the data to him. Before he left, Taiga says that he's ready for another rematch with Emu and asked Dan to relay this message to Emu if Dan were about to meet him.
Characters
Kamen Riders
Allies
Villains
Cast
Suit Actors
Errors
As it reused footage from Episode 3, it shares the same error with that episode. Snipe Shooting Gamer Level 1 already summoned Gashacon Magnum, but when he leveled up, the gun disappeared and forced Snipe to summon it again.
Notes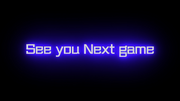 Closing Screen:
Count at episode end
The transformation and Level Up scenes in this chapter are reused footages from Episode 3.
External links
Community content is available under
CC-BY-SA
unless otherwise noted.