Wiki Targeted (Entertainment)
Play Sound
This unnamed man was a subject of Faust's experiments, turning into the Needle Smash (ニードルスマッシュ, Nīdoru Sumasshu). His Smash essence was used as the basis for the Harinezumi Full Bottle.
Character History
An unidentified man was experimented on and turned into the Needle Smash.
The Needle Smash was seen on security footage in an unknown context. It later encountered and attacked Sawa Takigawa, an investigating journalist, but was interrupted by Kamen Rider Build and quickly defeated by Rabbit Vortech Break. The Smash essence was absorbed into a blank Full Bottle, leaving the man behind. The Bottle was later purified into the Harinezumi Full Bottle. That One with the Best Match

Needle Smash
Needle Smash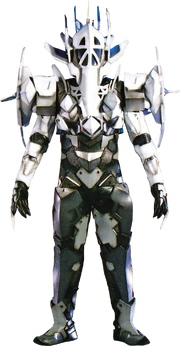 Height: 205 cm
Weight: 110.3 kg
Arsenal
A multitude of needles can stretch out from his back.
He can use his extended sharpened nails for combat to stab or slash his prey/enemies.
Smash Bottle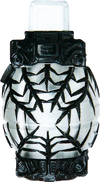 This Smash Bottle contains the essence of the Needle Smash. Later it purified into Harinezumi Fullbottle.

Behind the Scenes
Portrayal
This unidentified man is played by Kazuya Okada (岡田 和也, Okada Kazuya), who is also the suit actor of Blood Stalk/Kamen Rider Evol in the series. As Needle Smash, his suit actor is Hajime Kanzaki (神前 元, Hajime).
Concept Art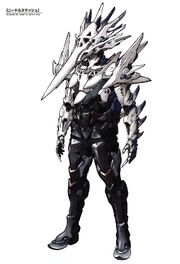 Needle Smash was designed by Tamotsu Shinohara (篠原 保, Shinohara Tamotsu).

Appearances
References
References