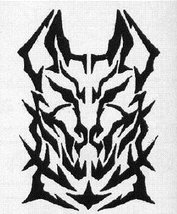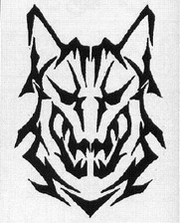 N-Gamio-Zeda (ン・ガミオ・ゼダ, N Gamio Zeda) is the wolf-like king of the Gurongi in the World of Kuuga, also called "The Ultimate Darkness" (究極の闇, Kyūkyoku no Yami).
Character History
World of Kuuga
He refers to himself as otherworldly because he should have never been revived, a fact that even he seems to believe, wondering why he was awakened. He was sealed and the Gurongi were attempting to unseal him with a Sacred Gegeru, targeting five police women without spilling blood to revive him. He had the power to use his Miasmic Aura to convert every human corpse into a Gurongi, levitate, and release electrically charged flames from his hands.
Though they obtain four kills, Tsukasa uses Ai as bait to lure the Gurongi out and gives her a nose bleed to ruin the Gegeru. The effects of the distortion revive Gamio anyways, and he uses his aura to convert every human corpse into a Gurongi. Although his ultimate goal is to have his sired Gurongi destroy each other, Gamio is destroyed by Kuuga and Decade performing a combo attack.
OOO, Den-O, All Riders: Let's Go Kamen Riders
Through an alteration to history rewritten by Shocker's History Modifying Machine, N-Gamio-Zeda is among the many monsters that serve the evil organization that rules the world in this alternate timeline created by Kamen Rider 3's assassination of the Double Riders in 1973. During the final battle against the Kamen Riders, N-Gamio-Zeda is destroyed by Blade's Lightning Blast. Super Hero Taisen GP: Kamen Rider 3
Statistics
Height: 220 cm
Weight: 240 kg
Notes
Appearances
See Also