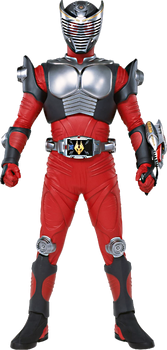 Kamen Rider Dragon Knight may refer to any the following characters.
Kamen Rider Dragon Knight
Blank Knight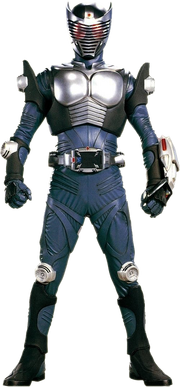 Before establishing a contract with Dragreder, Dragon Knight had a more basic and colorless design (referred to in the toyline as Kamen Rider Blank Knight).

Appearances: Dragon Knight Episode 1 - 2
Dragon Knight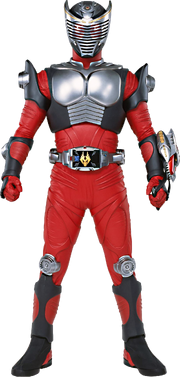 Dragon Knight has a very wide range of moves, most involving his contracted Advent Beast Dragredder, as well as a varied set of Advent Cards making him relatively balanced in terms of potential combat ability. However, he does not have any trick based Advent Cards like Camo's Clear Vent or Sting's Copy Vent or possess a personal weapon like Wing Knight's Darkvisor, Siren's Blancvisor or Torque's Magnuvisor.
Survive Mode
"Survive Mode!"
―Transformation announcement
In his Survive Mode, his armor and Advent Deck change to a more defined crimson red and the dragon designs are even more emphasized. In addition, his new cards reinforce his balanced fighting style as well as give him a new trick-based Advent Card called Strange Vent.
See Also
Community content is available under
CC-BY-SA
unless otherwise noted.