| | |
| --- | --- |
| | This article is about a/an rider form used by several identities in the Kamen Rider Series. |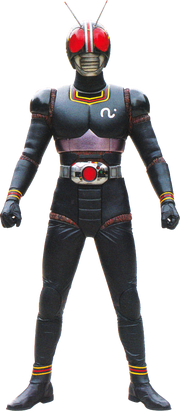 Kamen Rider Black (仮面ライダーBLACK, Kamen Raidā Burakku), also known as Century King Black Sun (世紀王ブラックサン, Seiki Ō Burakku San) by Golgom, may refer to any the following characters.
Forms
Batta Man
In the first episode, Kohtaro briefly transformed into this grasshopper themed monster called the Batta Man (バッタ男, Batta Otoko, Grasshopper Man) before he became Black. He usually transforms into this form first before transitioning into his standard Black battle form.

Black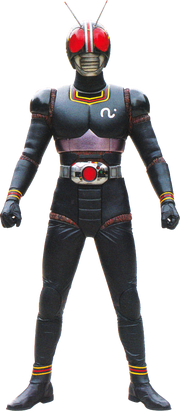 Equipment
Rider Machines
Combat Techniques and Other Body Parts
Appearances: Black Episodes 1-22, Hurry to Onigashima, 23-38, Terrifying! The Phantom House of Devil Pass, 39-51, Run All Over the World, All Riders vs. Dai-Shocker, Let's Go Kamen Riders, Super Hero Taisen, Kamen Rider Taisen, Super Hero Taisen GP
Legend Rider Devices
Kamen Ride Black (カメンライドブラック, Kamen Raido Burakku) is the Kamen Ride Card which contains the power of Black. In Black×Black RX, Diend snatches the card from Decade following its awakening in the World of Black RX, claiming that Tsukasa can't use it yet, then used the card to summon the Kohtaro Minami from the World of Black. In All Riders vs. Dai-Shocker, Decade Complete Form Jumbo Formation performed the Final Dimension Kick, a variation of the Dimension Kick, transforming the Shōwa Riders, including Black, and Heisei Riders into Kamen Ride cards for Decade to travel through as opposed to Final Attack Ride cards before hitting the target.
In theory, this card would allow Kamen Rider Decade to transform into Black.
Black Medal (BLACKメダル, Burakku Medaru): Based on Kamen Rider Black.
This Rider Ring which bears the likeness of Kamen Rider Black is exclusive to Kamen Rider Wizard's Wizard Ring toyline. When used by a Wizardriver wearer, it would be able to summon Kamen Rider Black.
Notes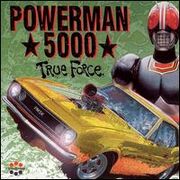 Appearances
See Also
Community content is available under
CC-BY-SA
unless otherwise noted.