The Energy Item Holder (エナジーアイテムホルダー, Enajī Aitemu Horudā) is a special case designed to store Energy Items, rather than merely being contained within any Game Areas or generated by Kamen Rider Para-DX's ability.
It first appears in Episode 38, Kamen Rider Cronus put the Energy Items under his oversight, and they stopped being generated in the battlefield, now only available through the case he carries until Kamen Rider Para-DX reclaims the Items from his possession in episode 40.

Notes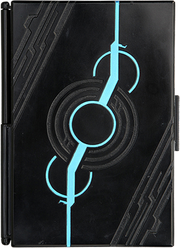 References
Community content is available under
CC-BY-SA
unless otherwise noted.