Courage! Tragic Resolution! (勇気!悲壮な決断!, Yūki! Hisō na Ketsudan) is the fortieth episode of Kamen Rider Ghost. This episode's events tie into the show's summer movie, Kamen Rider Ghost: The 100 Eyecons and Ghost's Fateful Moment. It features the final appearance of the Eyecon Driver G, Ghost Grateful Damashii and the normal Gamma Ultima form. It introduces Argos, also known as Kamen Rider Dark Ghost. It also features the Zero Specter Eyecon that Daigo Fukami held in his hand.
This episode's broadcast was followed by the second installment of Kamen Rider Ghost: Commemoration! Short Stories, produced to promote the movie Kamen Rider Ghost: The 100 Eyecons and Ghost's Fateful Moment.
Synopsis
In an effort to help Mayu and her Father - Shinichiro - Takeru and the others help Mayu to solve the source of a leak in her Father's workplace - which her Father's partner suspects is her Shinichiro...
Plot
to be added
Cast
Guest Cast
Suit Actors
Ghost Eyecons
Eyecon Used:
Damashii Used:

Ghost

Mugen Damashii, Ore Damashii, Grateful Damashii

Specter
Necrom

Ghosts summoned through Eyecon Driver G:
Errors
When Ghost is about to change into Mugen Damashii, the Grateful Transient still wears the Heroic Eyecon Symbols around it.

Notes
Closing Screen Ghost Eyecon
Count at episode end

Takeru's days of life remaining: 20
Eyecons in Ghost's Possession: 10
Eyecons in Specter's Possession: 3
Eyecons in Necrom's Possession: 2
Eyecons connected: 14 (Ryoma, Musashi, Robin, Himiko, Newton, Benkei, Nobunaga, Tutankhamun, Houdini, Edison, Goemon, Grimm, Sanzo, Billy the Kid)

Argos only appears in Alain's flashback of them training.
This is the first time Ghost wields the Sunglasseslasher when assuming Mugen Damashii.
This is the only time Ghost changes from Grateful Damashii to a Ghost Driver form (Mugen Damashii).
Curiously, the Gamma Ultima who slain Daigo Fukami can be seen wielding the sword used by Gamma Ultima Fire.
DVD/Blu-ray releases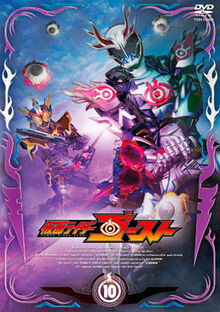 Kamen Rider Ghost Volume 10 features episodes 38-42: Resurrection! Hero's Soul!, Opposition! Father & Daughter!, Courage! Tragic Resolution!, Upheaval! The Magistrate's Decision! and Astonishing! Hermit's Truth!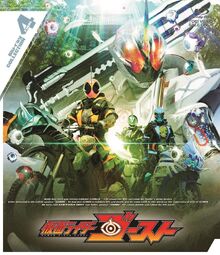 Blu-ray Collection 4 comes with 13 episodes.
External Links
References
Community content is available under
CC-BY-SA
unless otherwise noted.