Cobra Kai Season 4 - The Loop
Play Sound
The Bat Orphnoch (バットオルフェノク, Batto Orufenoku) is an Orphnoch who assumed the form of the sunglasses man (サングラスの男, Sangurasu no Otoko).
History
Assigned by Kyoji Murakami to aid a human scientist, he managed to wound Yuka Osada to the point of negating her transformation. He later fought Naoya Kaido when Teruo Suzuki killed his friend until Delta (Mihara) arrived. It took Faiz Axel Form's multiple Axel Crimson Smashes to kill him.

Form
Bat Orphnoch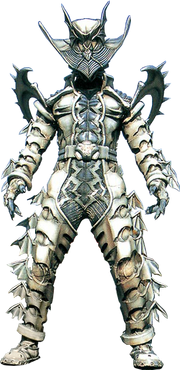 Statistics
Height: 214 cm.
Weight: 124 kg.
Powers and Abilities
Transformation to Orphnoch: As all his race, he can transform of human to Orphnoch.
Destroy hearts: As Orphnoch, he can used his worn tentacle or weapon for eliminated the hearts of theis victims in burst of flames.
Weapons
Pistols: His twin pistols can shoot 4 steel bullets in 0.4 seconds.
Shoulder Blades: He has a wing-liked blades on the back of each shoulder that can function like a boomerang.
Behind the Scenes
Concept Art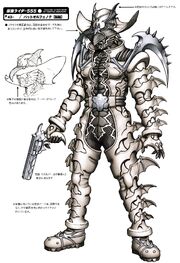 Bat Orphnoch was designed by Tamotsu Shinohara (篠原 保, Shinohara Tamotsu).

Notes