| | |
| --- | --- |
| | WARNING: This episode contains scenes of gun violence. Viewer discretion is advised! |
After All, I am the President and a Kamen Rider (やっぱりオレが社長で仮面ライダー, Yappari Ore ga Shachō de Kamen Raidā) is the thirtieth episode of Kamen Rider Zero-One. It features the debut of the Battle Raiders and HIDEN Manufacturing.
Synopsis
Finally ZAIA Enterprise Japan has successfully acquired Hiden Intelligence as all Humagears are instantly recalled and ordered to be shut down immediately! Aruto, who has lost his position as president to Gai Amatsu, has strayed away from Hiden Intelligence, and decided to save any Humagears that are being displaced from society and discarded! In the midst of Aruto's struggles, he goes to meet with Jin, who has made it his mission to liberate all of the Humagears...
Plot
to be added
Cast
Guest Cast
Suit Actors
Forms and Collectibles Used
Key Used:

Zero-One

Secretary, Rising Hopper (once fail), MetalCluster Hopper (once in Attache Calibur)

Vulcan
Jin
Thouser

Form Used:

Zero-One

Rising Hopper, MetalCluster Hopper

Vulcan
Jin
Errors
Notes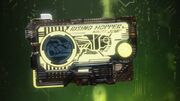 Closing Screen Progrise Keys:

Kamen Riders: Zero-One
Progrisekeys:

Count at episode end

Progrisekeys in Zero-One's possession: Rising Hopper, Biting Shark, Flying Falcon, Flaming Tiger, Freezing Bear, Breaking Mammoth, Shining Hopper, Hopping Kangaroo, MetalCluster Hopper
Progrisekeys in Vulcan's possession: Shooting Wolf, Punching Kong, Gatling Hedgehog, Trapping Spider, Assault Wolf, Rampage Gatling
Progrisekeys in Valkyrie's possession: Fighting Jackal
Progrisekeys in Jin's possession: Burning Falcon
Progrisekeys in Horobi's possession: Sting Scorpion
Progrisekeys in Thouser's possession: Amazing Caucasus, Sparking Giraffe, Crushing Buffalo, Exciting Stag, Splashing Whale, Dynamaiting Lion, Storming Penguin, Scouting Panda, Rushing Cheetah, Lightning Hornet
Progrisekeys in unknown possession: Amazing Hercules
Zetsumerisekeys in Thouser's possession: Awaking Arsino, Berotha, Kuehne, Ekal, Neohi, Onycho, Gaeru
External links
References