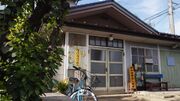 9 5 DO (クジゴジ堂, Kujigoji-dō) is a clock repair shop where Sougo Tokiwa and Junichiro Tokiwa live.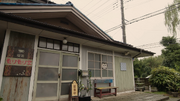 In the World of Ataru, the shop is a restaurant called Cafe Mojimoji (喫茶モジモジ堂, Kissa Moji Moji-dō).
History
In early September 2018, Junichiro began renting a vacant room on the second floor to Tsukuyomi and Geiz Myokoin. Little did he know, they had come from the year 2068 to investigate Sougo's potential to become the tyrant Ohma Zi-O. Best Match 2017
Since then, the shop was visited by many people, most of them were the Kamen Riders, with Black Woz patronizing several times and always brought a clock to be repaired. Sometime later in April 2019, Black Woz decide to rent another vacant room and officially become 9 5 DO occupant.
Residents
Notes
The name of this shop means "From 9AM to 5PM", which is a typical work schedule for the average person.
Appearances
Community content is available under
CC-BY-SA
unless otherwise noted.